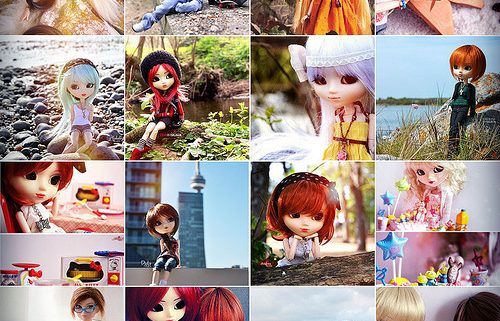 My best of 2012
Tagged by a few people, Lanylane, Rainbow magical orchesta, Jessi-pullip, Chaemoon, Aile et Luit… Maybe I forgot someone =)
The tag is alrealy everywhere, I don't retag anyone !
These are my personal favorite, I wanted to put another one of the "Aloha" session which may be my favorite session, one with just re-ments. Anyway, it's nice to see that sometimes my favorites are not yours, and sometimes they are. My two favorites are n° 4 & 10.
And you may notice that three of my dolls are not there, Rory, because she has just arrived so very pictures yet. But more surprisingly, Mi Wyn and Mirka are not there. They had very few pictures this year, one or two each maybe. Why ? i don't know, they just don't inspire me for pictures. But maybe I have plans for a session with Mirka sometime.
And to finish, I'm curious : Do you have a favorite picture in this mosaic (or in my photostream) ?
1. Majestueuse, 2. Urban, 3. The woods, 4. Aloha !, 5. Summer girl, 6. The lake, 7. Nature girl, 8. Somewhere near the sea (+1 in comment), 9. Patience, 10. Rooftop, 11. Summer time, 12. Sweet birthday, 13. Working girl,14. I love rock'n roll, 15. Normandy – Sunset on the sea, 16. Picnic in the park
By Tramidepain on 2012-12-21 11:32:23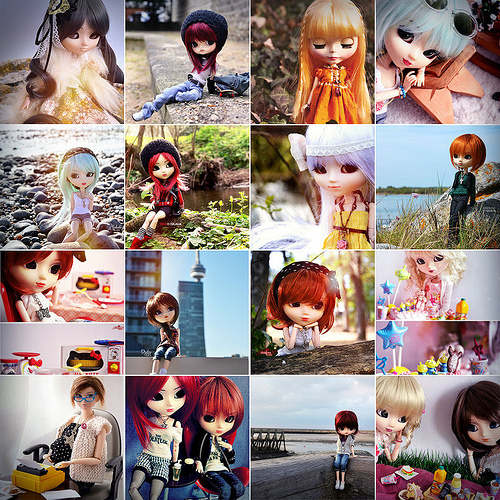 https://betzystyle.com/wp-content/uploads/2018/08/SHOqdz.jpg
500
500
Betzy Vela
https://betzystyle.com/wp-content/uploads/2016/09/Maquillaje-peinado-novias.jpg
Betzy Vela
2018-08-02 01:41:53
2018-08-02 01:41:53
My best of 2012