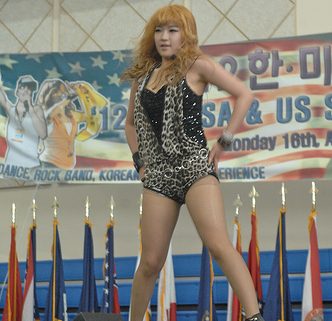 KATUSA/U.S. Friendship Week Day 1 – U.S. Army Garrison Humphreys, South Korea – 16 April 2012
Click here to learn more about Camp Humphreys
By Cpl. Han, Jae-ho
USAG H Public Affairs
CAMP HUMPHREYS — This is a special week for KATUSAs and U.S. Soldiers. They can relax and have fun during a five-day festivity known as KATUSA/U.S. Soldier Friendship Week.
The week featured sporting events, cultural tours, concerts and unit-level activities.
The celebration kicked off with an opening ceremony that featured an honor guard performance and a Tae Kwon Do demonstration by Soldiers with the 2nd Infantry Division. There were also musical numbers, which audience members received enthusiastically.
KATUSAs and U.S. Soldiers competed in basketball, softball, volleyball, soccer, arm wrestling, and Ssireum wrestling, a traditional Korean sport.
"I love sports, but playing with U.S. Soldiers is a whole new experience," said Cpl. Oh, Hyeon-myeong, of Headquarters and Headquarters Company, U.S. Army Garrison Humphreys. "It is exciting to be cooperating for a common goal, and also fascinating how people from different countries can communicate well when they are playing sports."
The week also featured the Korean Culture Experience, which included rice cake making, traditional craft making, a totem pole, paper making, a twirling event, and Korean folk paintings.
U.S. Soldiers gained insight into Korean customs with traditional Korean costumes and plays.
One highlight of the festivities will be the talent show today, at 3 p.m., in the post theater, which will feature performances by various KATUSA and U.S. Soldiers.
By USAG-Humphreys on 2012-04-16 14:33:42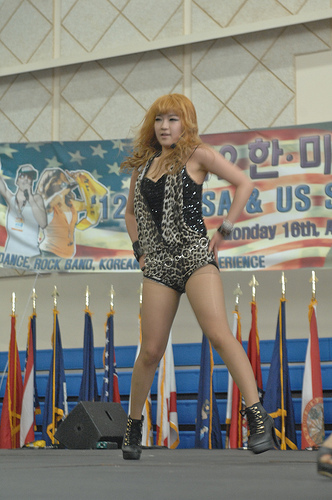 http://betzystyle.com/wp-content/uploads/2018/09/97bI7W.jpg
500
332
Betzy Vela
http://betzystyle.com/wp-content/uploads/2016/09/Maquillaje-peinado-novias.jpg
Betzy Vela
2018-09-14 04:36:05
2018-09-14 04:36:05
KATUSA/U.S. Friendship Week Day 1 - U.S. Army Garrison Humphreys, South Korea - 16 April 2012