Wedding services in Cancun, Riviera Maya
BetzyStyle is a place where we create a unique and different style, where you can be yourself, adding a touch of glamour, elegance and sometimes fancy, depending on your kind of personality.
Airbrush makeup and hairstyle hotels are our main services , we go to your room , office , or anywhere that requires we have manicure , pedicure and others servicos for Brides , Guest , bridesmaids , or have a Bachelorette Party, or baby shower, XVaños or any kind of social event , we know that a professional makeup and hairstyle is essential for a special day on the beautiful beaches of Cancun , Playa del Carmen or in a city, feel and look spectacular is the most important and of course you want to feel happy, projecting confidence and trust in yourself catching all eyes wherever you go. We also have beauty salon services as are design eyebrow, haircuts, antiestress massage, eyelash extensions, coloring, hair treatments , ironing eyebrows.
Photoshoot and Trash the Dress
The day of the photo shoot or trash the dress is definitely a special date because it will be the memory that will last forever and certainly airbrush makeup is the best choice as it has a long duration , whether you choose a scenario exterior, interior or even underwater for your photo session or trash the dress , you are sure your hair and your makeup will be intact until your day is over, if necessary touch up your makeup during your session our team will accompany you to the last photo to make your photographer.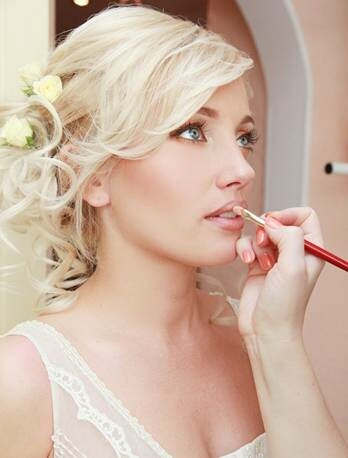 Our Services
Bride Airbrush makeup and hairstyle
Makeup and hair for Bridesmaids
Barchelorette
Photoshoot
Waterproof Makeup For Trash the dress
Makeup and hair for Dinner on the beach
Eyelash Extensions
Hair and Makeup express
Eyebrows design
Manicure/Pedicure
Anti-Stress Massage